Is this the secret of life?
Now for a bit of humor ...
The behind the scenes look. Notice how this isn't the same frame as the one above.
Another behind the scenes look, covering different territory than the one above.
Long ... you don't have to watch the whole thing.
Long, and starts off slow, but let it sink in ...
If you're too young to know about Popeye The Sailor Man, check YouTube first. This is brilliant.
This is a bit long, but when you're the greatest, you have a LOT of highlights!
How is ping-pong a "Wow!"? ... watch this!
Extreme sports compilation
I've never seen a skiing video like this!
This one is fun, but should have been much longer.
Okay, I didn't even know this was possible!
Jetman Yves Rossy and a new flyer. Longer video than I like to put up here, but it's definitely a Wow!
I need to find the video for this!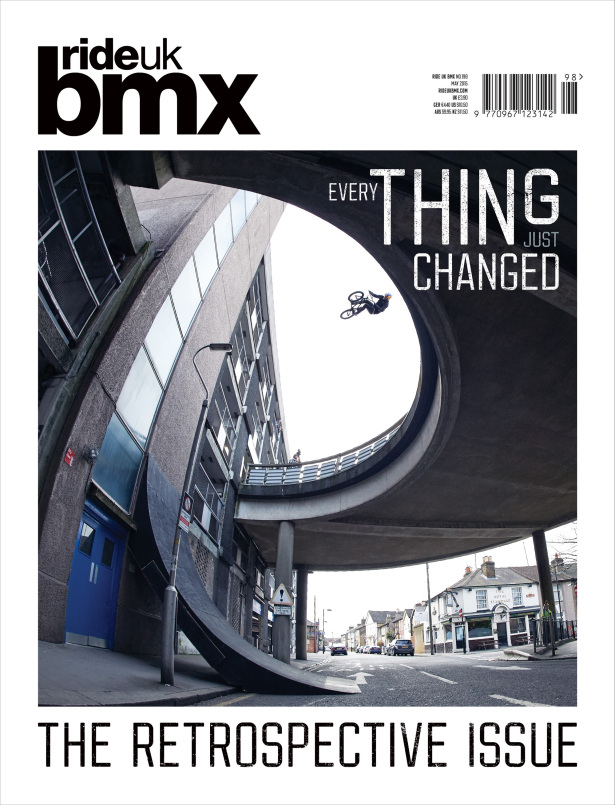 Found it!
Danny MacAskill doing more cool tricks in a very beautiful European mountain setting.
In British Columbia, my home province.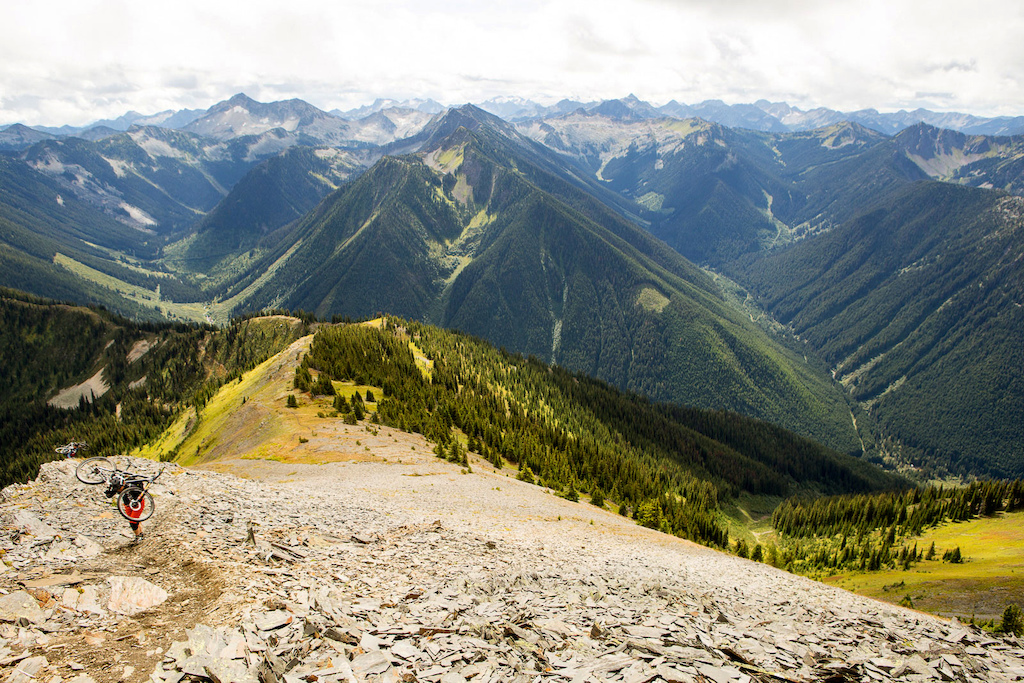 Danny MacAskill learning how to do the "fence bump" move.
This is from a while ago, but I just watched it again and it is still a Wow! moment.
Striking movie poster ... the coloring is so unusual, and the tilt of the head is just right.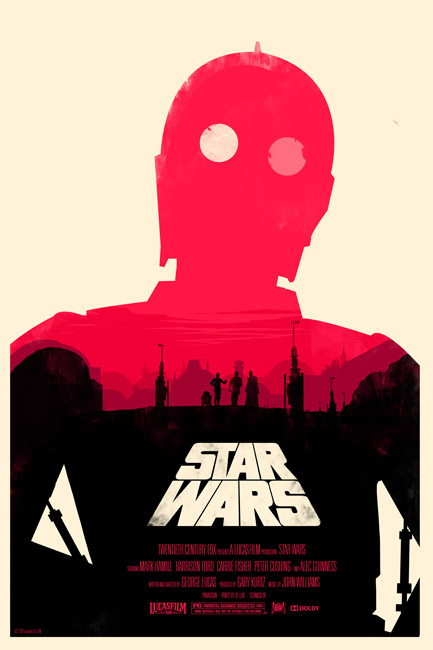 Danny MacAskill showing some new skills, inches from death in some parts of the video below this image.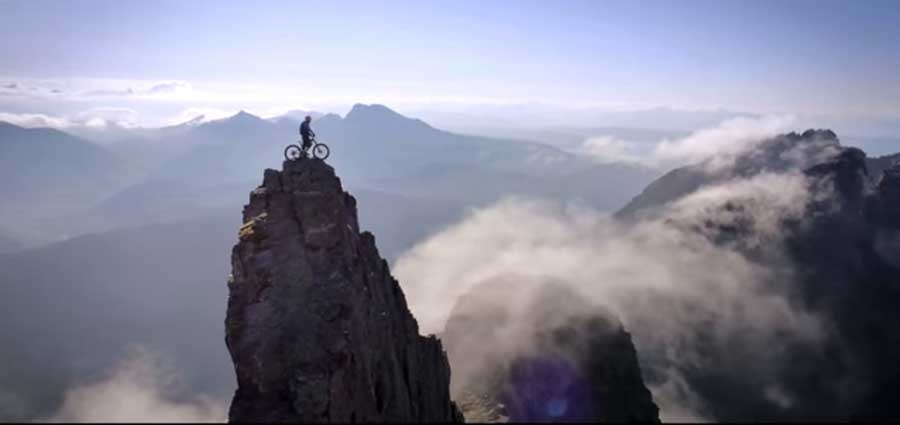 Some new moves from Danny MacAskill, in a very unusual location.
Lake Louise, Alberta. We were here in July 2014, see the Trip report here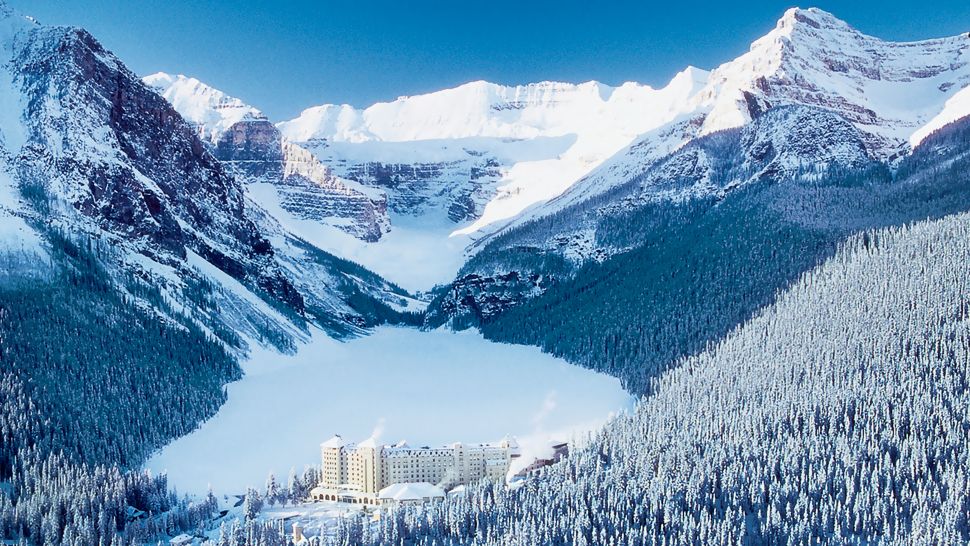 Incredible physical and mental dexterity - I want to know what this person ends up doing for a living!
| | |
| --- | --- |
| Ice storm | Marian Bantjes design |
| | |
These things might sell like crazy!article
Three riders: Martyn Ashton, Chris Akrigg, and Danny MacAskill
A dilapidated cliffside trail in Spain.
Kamloops Bike Ranch - I was here and took pictures - look at the trip report for Vancouver July 2013.
Danny MacAskill - this is different, but still great riding!
Beethoven's Fifth Symphony - graphically
Chris Akrigg riding a variety of bikes in an amazing manner.
Another wonderful Sherwin-Williams animation.
Danny MacAskill in San Francisco - skip the first 30 seconds of commercial
Fred Crosset on a trials motorcycle. The best parts start at: 0:25, 1:30, and especially 3:05
| | |
| --- | --- |
| Interview with Dan Cowan, the guy who built so many incredible stunts. | Click the picture to go to an article about him and his work. |
| | |
| | |
| --- | --- |
| | |
This web site uses crowdsourcing to create a music video. People are invited to draw a single frame using the site's drawing tools, which allows replays of the creation of each frame. All submitted drawings for a single frame are rated by visitors, and the highest-rated drawings can be used when playing the video. There are other real-time methods to create the video as well, such as "director curated", "most realistic", and "random frames". Each frame can be accessed to find out about the artist, drawing details, or even to view a replay of the creation of the drawing. You can see messages that artists have put into the frames as well. There is a lot of symbolism, and exploring the individual frames is as much fun as watching the video. As more drawings are submitted and rated, the video evolves. I was sure I saw him drawn as Batman in the director-curated version and eventually did find Cenate Pruitt's abstract frame 209.
The Johnny Cash Project


&nbsp
&nbsp
I'm told this image of the May 2012 eclipse isn't real, but it's still pretty cool.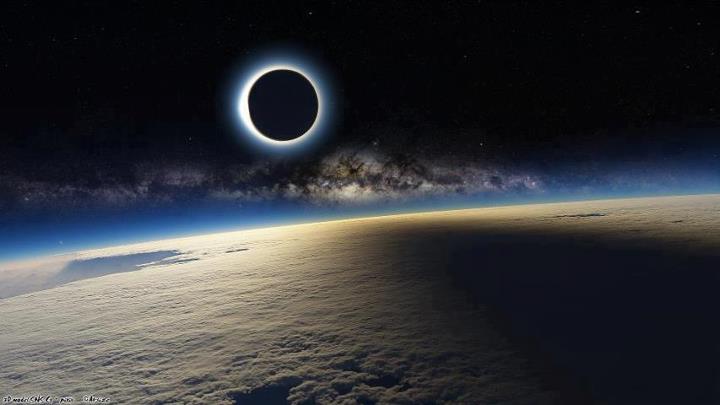 This one is real and is amazing. Apparently the moon orbits the same direction the Earth turns, but more slowly, so it appears to us like it is going the other way, the same direction that the sun appears to be turning (even though WE are spinning).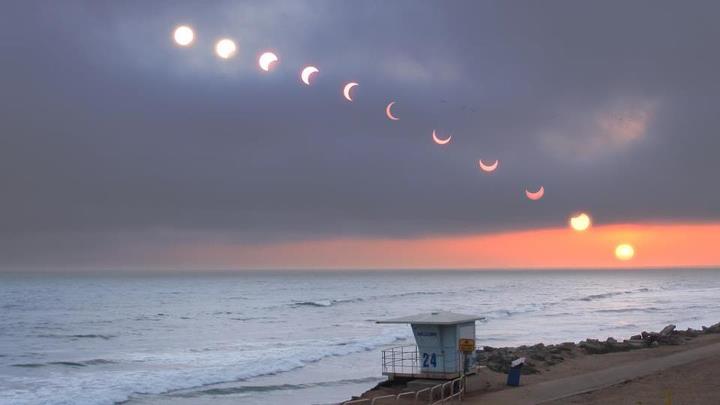 Now this is truly mountain biking. Interesting what he can do with his rear wheel.
Electric and self-balancing - will this be what the Segway was supposed to be? I don't think so, but it may be great for commuting in the city.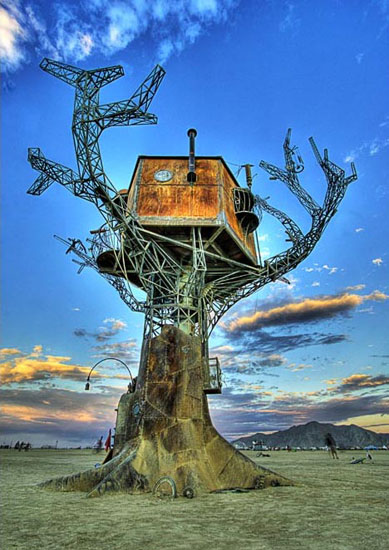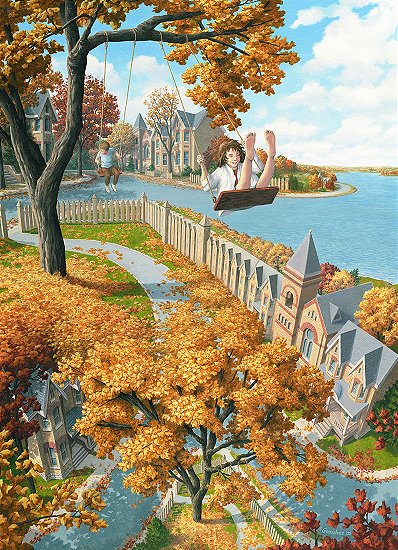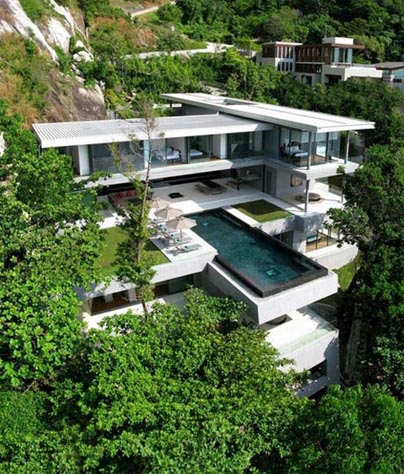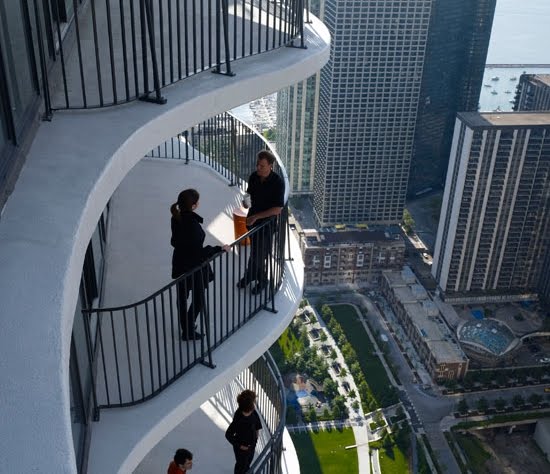 You might have to be a fan of the show Dexter to think this one is a Wow!


Peter Diamond illustrations - I love the use of color, the complexity, and the thinking that went into these amazing pictures. Who would ever think of this? (A Funeral, Utopia, LifeLines)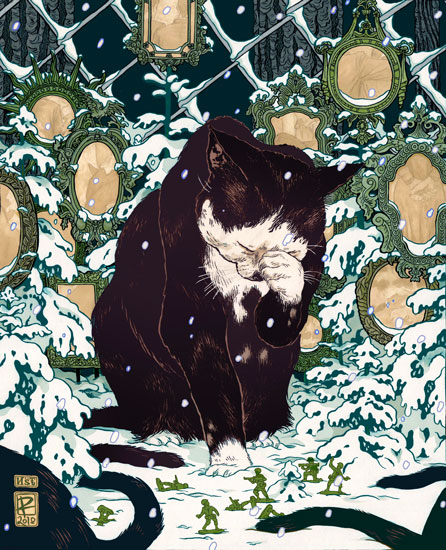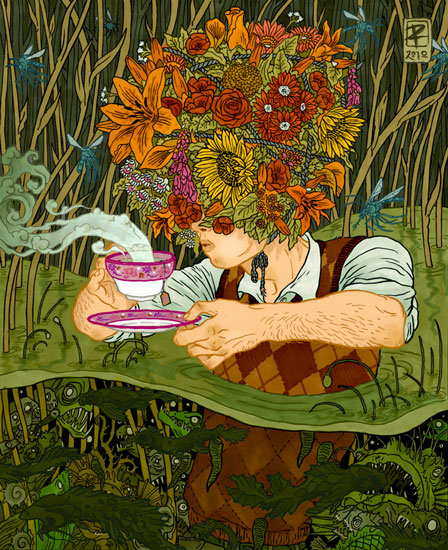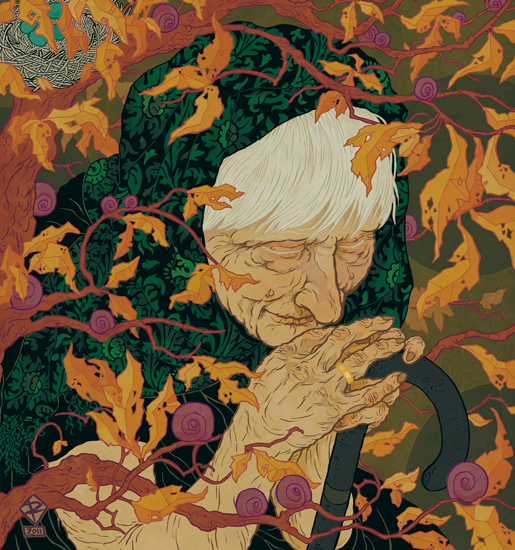 (Both Our Houses, The Orphan Palace)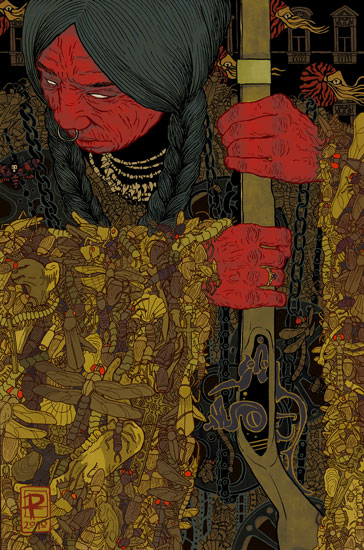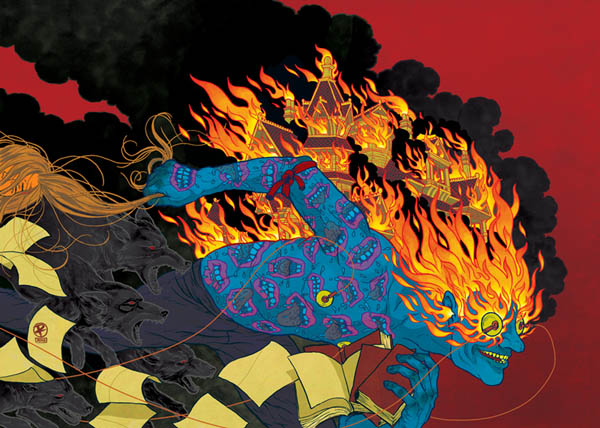 Cute or creepy? I'm not sure, but I like the graphic design.





Gary Kasparov vs. The World (Internet collaboration) 1999
"It is the greatest game in the history of chess. The sheer number of ideas, the complexity, and the contribution it has made to chess make it the most important game ever played."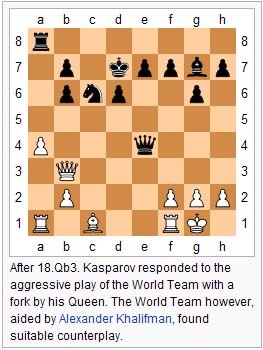 I bought the software (only $20) but you can try it out for free. Click on the logo to go to the web site. It's really easy, I did these examples with only a few minutes of practice:




Danny MacAskill - incredible bike rider with amazing videos. Great photography and music, too. The first song, Wax And Wire, by Loch Lomond, is on emusic.

Alain Robert, skyscraper climber (no safety equipment!) - I loved his book "With Bare Hands" - my palms would even sweat while reading it! From Wikipedia "... has scaled ... many of the world's tallest structures ... using only his bare hands and climbing shoes" and "In 1982 he suffered two accidents ... fell 50 ft on each occasion ... suffered multiple fractures and now suffers from permanent vertigo. The doctors considered him 60 percent handicapped and told him he would not be able to climb again. Within 6 months he was climbing again."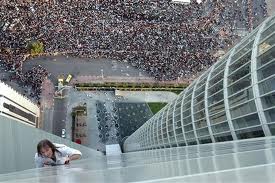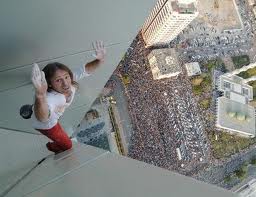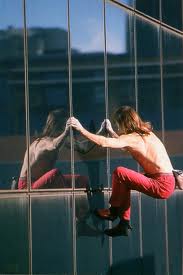 There aren't many commercials that I like, but I just love these ones. I studied computer animation and wanted to be a computer animator, but it never happened. I can still appreciate it, though!
I don't know what is more impressive - the ingenuity required to build it, or the courage needed to ride it! It's really skinny and it's a long ways down.
Don't be concerned about the scary title, nobody crashes on this video. I like to watch it closely and imagine I'm the one doing it - I get some of the excitement and none of the risk!
Just ... wow ...